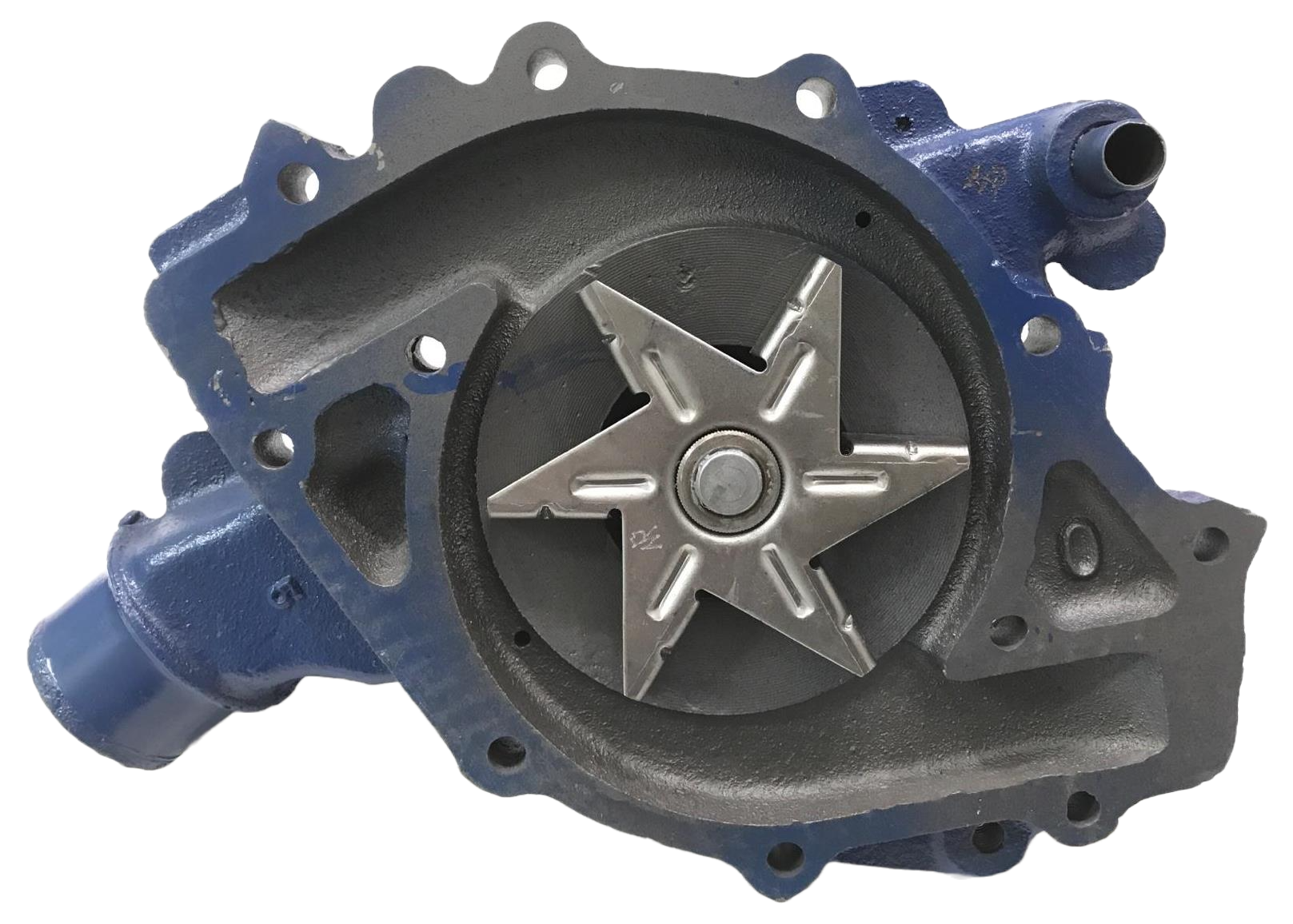 Free Shipping
To 48 US states.
Rebuilding service exempt.
The water pump rebuild experience
Once your water pump is received at our warehouse in Tangent, Oregon, it will be tagged with your information, we'll give you a call to let you know it has arrived. From there your water pump is torn down, cleaned then blasted with care to protect the casting information. During this time we inspect the housing for any damage (i.e. cracks, warping or messed up threads). Then we coat the bare housing with our favorite primer that we love because it does a great job protecting from rust and allows for the final coat of paint to look it's best. During reassembly we use the highest quality material/parts we can find, combined with our many years of experience, you can rely on our rebuilt pumps to last for many years. The finished product will have new seals, hub, bearing and will always include new gaskets. We have period matching paint available on request. Take a look at our testimonials and available pumps!

- 50+ years of rebuilding experience
- Cleaned | Blasted
- New Bearings
- New Seals
- Period Matching Paint
- Need an original casting or a better date code?
- 5-7 day turnaround!
- New gaskets included
- Have a special request or modification? No problem!

Secondary A.I.R. pump (smog pump) rebuild
Sometimes you need the smog pump to pass emissions, sometimes you need it there for the big show. Whatever you need it for, our smog pump rebuilders can help. We start by cleaning and hand blasting your smog pump. We can polish the aluminium, add a new bearing, and replace the fan for the big show (Concourse Rebuild). We can also get you ready for emissions. After your smog pump has been cleaned and hand blasted, our rebuilders do some proprietary stuff to the inside including a restored cylinder, new carbons, new bearing. High temp aluminium paint is added to the housing (Standard Rebuild).

- 50+ years of rebuilding experience
- Cleaned | Hand Blasted
- New Bearings
- New Seals
- Aluminium paint
- Surface polishing available
- 5-7 day turnaround!
"Thoroughly pleased. Hard to find item in great shape, quick shipping. A very positive transaction."
Ruben S.
"Happy with it and it arrived early. Great customer service"
Darryl T.
"Rebuilt J code water pump in very good used condition as described."
Christopher W.